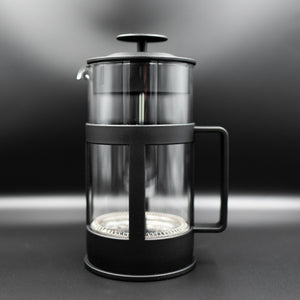 What's the best tasting, but also most convenient way to brew Rootless Coffee? Well, in our opinion, it's through one of these bad boys. French Presses are great because you automatically look more intelligent, and you get a delicious, smooth cup of coffee.
Remember to use coarse grinds and let the water you just boiled to around 190 to 200 degrees sit in this for 4 minutes before you press it down. YouTube videos go a long way, kids.
Did we mention you can order our coffees ground for French Press? We're the gift that keeps on giving.