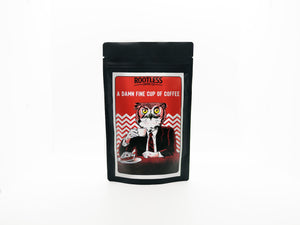 Good Coffee
Danhausen's coffee was great. The owl one was good too. And the mug is cool too
Great tasting
Smooth, silky, and robust...without punching you in the mouth. Good stuff.
Legit some of the best coffee I've ever had
I'm new to the grinding my own beans side of coffee, but let me say this was easily one of the best plain black coffees I've ever had.
I also highly recommend the Danhausen coffee if it is still in stock. Chefs Kiss, can't wait to try more flavors!
Danhausen and coffee, the perfect pairing
Was a delicious cup of coffee. The Danhaisen cup was very nice. Will be ordering again