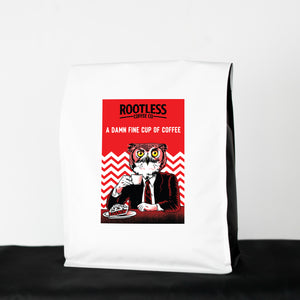 5 lbs? That's a big boi. You know you want coffee in bulk. Whether it's for the whole office, or you drink as much as we do, 5 lb bags are perfect for any enthusiast. If you love coffee, getting it in bulk is always the best choice. Less thinky, more drinky as we always say.
Enjoy a big ol' bag of your favorite for this great price WHILE YOU CAN!
Holy Schnikes
I caught this 5lb bag on an incredible deal, the Holy Sh*t Deal! I mean, I seen this Damn Fine Cup of Coffee at this low price and said Holy, well you get the point. These people can talk the talk with their catchy phrases and their attention grabbing packages, but they can walk the walk and back up their talking with some great tasting coffee! Love it! Keep this business model going for the people!!
Best. Deal. Ever.
I'm not talking about getting this for a great price. Just the fact I get 5lbs of sweet sweet Damn Fine Coffee delivered to my house quickly whenever I order is something that cannot be beat.