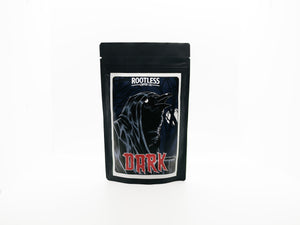 Dark
I don't consider this roast "dark." It's not even as dark as Danhausen Dark, which I liked better. This was OK but it really seems more medium roasted to me & I prefer my dark roasts dark as pitch.
Whistling in the Dark
"There's only one thing that I like and that is Whistling In The Dark." #TMBG
Coffeehausen
This is the 2nd time I've ordered from Rootless. The coffee is great and the staff is super attentive to questions and inquiries. Just need the Rootless Roaster Tee back in stock so I can order again!